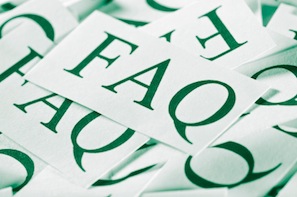 ISACO provides a premium investment service for DIY investors. The service is unique, so prospective clients always have a lot of questions.
In this post I'll focus on a question we're often asked - 'Who are your clients?'.
Presently we take care of close to 400 high net worth investors. We carefully select and limit the number of people we team up with, allowing us to offer a highly personal service to each and every client.
Our clients include a Sunday Times Rich List Member with a net worth of £87m, a Trustee of a £720m pension fund, the pioneer of health clubs in UK, a hedge fund manager, two serial property investors, a company director of Johnson & Johnson and a professor in physics at Oxford University. All our clients are ISA or SIPP investors and looking for help with achieving their long-term investment objectives.
Our typical client is an ISA or SIPP investor with over £100,000 actively invested who is looking for help with achieving their long-term investment objectives.
How they benefit
These clients have the opportunity to invest their ISA and pension money into the same investments that we are investing in. Stephen Sutherland, my brother, heads up our investment team. He's our Lead Investor and Chief Investment Strategist and its Stephen who makes the ultimate decisions about where we are going to invest and when. He also determines when we'll move into cash should the market turn into a major downtrend.
Stephen writes a 'Daily Market Update' each and every day interpreting the daily market action into words and pictures that our clients can clearly understand, giving short technical analysis, investment lessons, sharing pearls of investment wisdom and giving them complete access to our current portfolio holdings.
Our portfolio normally consists of approximately four different funds, which makes it easy for others to follow. We typically only make about one or two trades in a year, which means our service is very time friendly for our clients. Our Daily Market Updates get delivered to their inbox each and every day, so they are just like having an ongoing conversation with Stephen throughout the year, where he is interpreting on their behalf exactly what is going on and what it means to them as investors. It's like them having their finger on the pulse of the market, always knowing how 'healthy' the market really is and whether or not we believe it's the right time to invest.
As well as receiving Daily Market Updates, each and every month Stephen writes a monthly report called 'The Big Picture.' This is where we look at the longer term outlook for the stock market.
Our Daily Market Updates and the monthly editions of The Big Picture also provide a professional stock market education, aimed to help turn our clients' minds into one of a high calibre professional investor. Attaining valuable knowledge on how to profit from the stock market could be put to good use throughout their life and even passed onto future generations. Imagine passing that kind of knowledge onto your family? That's something that is hard to put a price on.
We truly value our clients' business, but we have to say that we are quite choosy about who we partner with. The reason we are selective is because we look at who we take on board as a long-term relationship and if the values don't match, it means that the relationship over the long-term might not last. For example, somebody may have a very large portfolio, however if they are rude and arrogant, we'd have to wish them well and explain that we can't help them. Our clients are nice people with nice values and that's why things work so well.

If you have a real need for our service, such as better returns from your ISA and SIPP portfolio, or you want to be treated like a VIP instead of a number, please get in touch.
About ISACO
ISACO is a specialist in ISA and SIPP Investment and the pioneer of 'Shadow Investment', a simple way to grow your ISA and SIPP. Together with our clients, we have £57 million actively invested in ISAs and pensions.*

Our personal investment service allows you to look over our shoulder and buy into exactly the same funds as we are buying. These are investment funds that we personally own and so you can be assured that they are good quality. We are proud to say that by 'shadowing' us, our clients have made an annual return of 17% per year over the last three years** versus the FTSE 100's 7.9%.

We currently have close to 400 carefully selected clients. Most of them have over £100,000 actively invested and the majority are DIY investors such as business owners, self-employed professionals and corporate executives. We also have clients from the financial services sector such as IFAs, wealth managers and fund managers. ISACO Ltd is authorised and regulated by the Financial Services Authority (FSA). Our firm reference number is 525147.
*15th November 2012: Internal estimation of total ISA and pension assets owned by ISACO Investment Team and ISACO premium clients.
**(31st December 2008 - 31st December 2011)
ISACO investment performance verified by Independent Executives Ltd.
Look over our shoulder and shadow our ISA and pension investing >>
To download the ISACO Wealth brochure >>
To start your 14 day free trial of ISACO Wealth >>
To discover 'A Golden Opportunity' >>