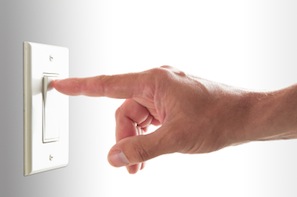 My brother Stephen and I love speaking to clients. We both have a great relationship with our clients and over time we get to know them extremely well. Each client has been carefully hand-picked because our belief is that if you don't really 'click' with somebody, it's best not forming a business relationship with them, especially when it's going to be a long-term one.
I'm sorry if that shocks you, but it's the way we've always done business and always will. Our clients like this 'choosy' approach because they know that each person who Stephen and I accept into 'the club' are the type of person they are likely to get on with.
Stephen was recently speaking with a client of ours, Bob Sweeney, and Bob gave him a nugget of advice. He said, people love bullet points to help explain things. And so today, I'm going to use bullet points in this blog to tell you more about our service.
What is Shadow Investment?
Instead of getting advice on what to buy from an IFA, or doing it yourself, follow a successful team of investors.



ISA and SIPP investors have the opportunity to shadow us, trade for trade.

Trade from a platform of your choosing.

True expertise on choosing which funds to buy and when to buy them – 365 days per year.

Ask questions, get fast answers.

Learn how the market 'really' works from experienced and successful investors.

A close personal relationship with an outstanding investment team.

Warm, friendly and highly responsive support.

A special club – each client is hand-picked and not all applicants are accepted.

Who is the team's lead investor?

How does Shadow Investment work?
Fund investing, not stocks.

Valuable information, day by day, week by week, month by month.

We are unrestricted – We can invest anywhere in the world.

We discover on your behalf where the big money is flowing and tell you about it.

We watch institutional trading activity and explain in plain English what it means.

We do not hold your money.

Infrequent trading - 1 or 2 trades in a year.

Clear and concise daily updates that take minutes to read making the service time friendly.

What are the benefits?
A total solution for the DIY investor seeking growth in their ISAs and pension.

Potential for attractive returns.

Saves you the trouble of knowing which funds to buy, when to buy and when to exit.

Time friendly.

Spending time with an experienced, successful investment team turns you into highly sophisticated investor.

Networking opportunities with fellow 'shadow' investors.

How can I feel more comfortable about doing business with you?
ISACO founded 2001 and FSA regulated.

Transparency: Our performance verified by CIMA qualified accountant.

Totally independent – We are not tied to any investment or fund houses.

Stephen has a six figure amount personally invested.

Almost 400 high net worth clients using the Shadow Investment service.

A combined total of £57m actively invested in ISAs and Personal Pensions***.

Take a sample of the service before you sign up.

We do not hold any clients' funds.

You invest from a platform of your choice.

You control your own account, not us.

Start small, paper trade at first if you wish.

Test how good we are by running a portion of your portfolio against ours.

90 day no questions asked money back guarantee.

Over 100 testimonials from delighted clients.

We can arrange for you to speak to some of our long-term clients.

Two service levels, Gold and Platinum – Gold is a lower price point for cautious investors.

I'm interested, what's the next step?
I hoped you liked this blog and hopefully you will be clearer on what the service is and why our clients call it 'a total service solution'.

About ISACO
ISACO is a specialist in ISA and SIPP Investment and the pioneer of 'Shadow Investment', a simple way to grow your ISA and SIPP. Together with our clients, we have £57 million actively invested in ISAs and pensions***.

Our personal investment service allows you to look over our shoulder and buy into exactly the same funds as we are buying. These are investment funds that we personally own and so you can be assured that they are good quality. We are proud to say that by 'shadowing' us, our clients have made an annual return of 17% per year over the last three years** versus the FTSE 100's 7.9%.

We currently have close to 400 carefully selected clients. Most of them have over £100,000 actively invested and the majority are DIY investors such as business owners, self-employed professionals and corporate executives. We also have clients from the financial services sector such as IFAs, wealth managers and fund managers. ISACO Ltd is authorised and regulated by the Financial Services Authority (FSA). Our firm reference number is 525147.
*Cumulative return 31st December 1997 - 31st December 2010. Stephen Sutherland 93.3%, Nasdaq Composite 68.9%, FTSE 100 14.6%.
**31st December 2008 - 31st December 2011.
***15th November 2012: Internal estimation of total ISA and pension assets owned by ISACO Investment Team and ISACO premium clients.
ISACO investment performance verified by Independent Executives Ltd.
Look over our shoulder and shadow our ISA and pension investing >>
To download the ISACO Wealth brochure >>
To start your 14 day free trial of ISACO Wealth >>
To discover 'A Golden Opportunity' >>