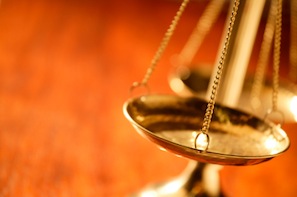 Many people are looking for help with their investing and advice, tips and ideas can come in many forms. If you type 'investment advice, tips and ideas' into Google, you get a staggering 55,000,000 results. This means that investors aren't short of recommendations, but what they do need is clarity on how to gauge what information is good and what isn't.
Is the advice industry broken?
The investment advice industry's ultimate objective is to help private investors to achieve their financial goals. However, with this goal of theirs it fails miserably. Most investors are aiming to get to a certain level of wealth that allows them to live a comfortable lifestyle, and many of them who pay for investment advice are underperforming and not reaching their goals. We speak to a significant number of private investors each year who are looking for help with boosting their ISA and SIPP investment returns and most of the tell us that they are failing to keep up with benchmark indexes such as the FTSE 100. Some of them tell us they are struggling to stay ahead of inflation which means their wealth is sadly eroding. These unfortunate individuals are going backwards instead of forwards.
The solution: DIY investing
Over the last 10 years, as we spoke to more and more investors, we noticed a significant trend developing. Private investors are now much smarter than the ones we knew from a decade ago. The Internet has turned us into a learning society and you don't need me to tell you that the amount of free investment related information available on the web is overwhelming. Because of this accumulated knowledge and the variety of ways we can consume and share it with others, we've seen the steady rise of the 'DIY investor' – a new breed of investor who is much more savvy than those from many moons ago and who is hungry to learn more.
On the back of broken promises and poor performance from their advisers, these intelligent DIY investors have decided to take matters into their own hands and there is no better way of doing that than with ISAs and SIPPs. It is really encouraging to see this emergence of private individuals who are completely self-taught and have a much greater depth of understanding about investing than many of the professional advisers we speak to.
Four things to look for when seeking investment advice
Before we look at the different ways you can get advice, let's talk about how information relating to investing carries a value. Whether it's a tip, suggestion, recommendation to buy, an investment idea or personalised financial advice, they all carry a value. The question is, what is the information worth? Everybody knows that some information is going to be worthless whereas other information could prove priceless. So what is the best way to determine the 'weight' of the information? Our suggestion would be use the four points listed below as your guide:
Impressive investment track record
Own money invested
Alerted when to buy and when to exit
Daily market updates
The range of people that can give you a tip or recommendation is vast. They range from friends, family and work associates to full time investment professionals. Advice can come from an individual or company but to keep things simple, when we examine the four things to look for, we will refer to the individual or company as the 'source'.
1) Impressive investment track record
Would you agree that the better the track record of the source, the higher the value? It seems common sense that you'd pay more attention to a source with a proven track record as opposed to a source without one. If you agree that having a good track record is important, whenever you get a tip or recommendation from now on ask yourself the questions: does the source have an impressive track record? Is their track record over an extensive period of time such as 10 years or more? Has their performance been verified? Does the source have a history of outperforming the market over the long-term?
If the answers are yes, the value of the information rises. If the answer is no, the value decreases. It's that simple.
Does having a strong long-term track record guarantee strong future performance? No, but in our opinion it tells us the source is 'likely' to continue to perform well. Take a break for a minute and think of a successful person with a great long-term track record. They could be from any industry. For example, it could be a successful football manager, a famous singer or a famous actor. Now ask yourself the question: is this person likely to continue to do well in the future? Strong track records don't guarantee future success, but they do increase the probability and likelihood of continued future success.
2) Own money invested
If the source has their own money invested in the recommendation they give you, what would that tell you? Does it add more weight to the tip? Does the value of the advice increase? If you know that the source has 'put their money where their mouth is', would that provide you with some level of comfort? When the source has their personal money invested, it sends a very positive signal. For starters, the source has much more to lose. If it goes wrong their reputation is negatively affected and so is their net worth. It's very easy for anybody to give out a tip when they don't personally have a vested interest in the recommendation but when they have 'skin in the game' as many of our client's call it, the monetary value of the advice significantly increases.
3) Alerted when to buy and when to exit
If the source of advice has a proven track record and their own money invested and they offer buy and exit timing signals, the value of the advice increases a notch higher. If the source tells you the day to buy and the day to sell, it adds weight. Most advice, tips and ideas sources do give you a buy signal, but where many break down is with alerting you when to sell. Some sources don't tell you the actual day to buy it. Some simply say it's a buy at the moment.
Some sources do offer sell signals but often they come 'after' the investment has taken a heavy fall. That's why in a perfect world, timing signals are best if they are given the day you need to take action. Think 'daily alerts'. If you are informed by the source of the day to buy and the day to sell, you are more likely to have a complete strategy of what to buy, when to buy and when to exit.
We've found that many investors feel fairly confident with knowing know how to pick a good investment but the majority are unsure when to buy and when to get out. That's why there is value in a source that can provide accurate timing signals. Be aware, though, that timing the market is extremely difficult and anybody who says they get it right all the time is either a liar or delusional. We and our clients never get in right at the bottom and we never get out right at the top.
4) Daily market updates
Why would daily market updates compliment an investment recommendation? Many investors we speak to tell us they find tremendous value in receiving a daily market commentary – especially when it's one that's easy to understand and quick to read. They tell us they find little value in market commentary classed as 'boiler plate' but they do applaud updates that are written by successful investors with their own money invested. We've found that lots of investors have a desire to continually build on their investment knowledge.
They tell us that it's important to know – each and every day the market is open – if the indexes and stocks are behaving normally or abnormally, and what it means to them as an investor.
Some investors tell us they love being on the 'inside' rather than the outside of the trade. These types of investors greatly approve of information relating to the trading activity of institutional investors. Some investors adore chart information. They like to see visually where the market is currently trading and what it's done for the day. Investors tell us that updates give them more confidence and help them to make better informed investment decisions. We find that most investors want to be able to 'hold their own' at the clubs and dinner parties they attend.
They tell us they want to be 'in the know' and up to speed with the market environment at all times. They say that receiving daily market updates that detail the health of the market and what the current behaviour means to them as an investor packs a lot of punch. They share with us that in times of market uncertainty and increased volatility, daily expert communication from a trusted source provides them with the reassurance they need right at that very moment. They also tell us updates from a source they trust often stops them from making hasty decisions such as a sell order during difficult market conditions. Being fed continuous market insights and receiving clear guidance proves invaluable to many of the private investors we talk to – especially, they say, if the source has a strong track record and a history of making good market calls.
As always, if you have any questions or thoughts on the points I've covered in this post, please leave a comment below or connect with us @ISACO_ on Twitter.
About ISACO
ISACO is a specialist in ISA and SIPP Investment and the pioneer of 'Shadow Investment', a simple way to grow your ISA and SIPP. Together with our clients, we have £57 million actively invested in ISAs and pensions*.

Our personal investment service allows you to look over our shoulder and buy into exactly the same funds as we are buying. These are investment funds that we personally own and so you can be assured that they are good quality. We are proud to say that by 'shadowing' us, our clients have made an annual return of 12.5% per year over the last four years** versus the FTSE 100's 7.4%.

We currently have close to 400 carefully selected clients. Most of them have over £100,000 actively invested and the majority are DIY investors such as business owners, self-employed professionals and corporate executives. We also have clients from the financial services sector such as IFAs, wealth managers and fund managers. ISACO Ltd is authorised and regulated by the Financial Services Authority (FSA). Our firm reference number is 525147.
* 15th November 2012: Internal estimation of total ISA and pension assets owned by ISACO Investment Team and ISACO premium clients.
** (31st December 2008 - 31st December 2012).
ISACO investment performance verified by Independent Executives Ltd.
To download our free report 'A Golden Opportunity' >>
To download our Shadow Investment brochure >>
To start your 14 day free 'no obligation' trial of Shadow Investment >>