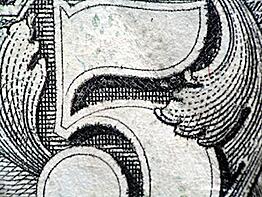 There are many ways to get advice and investment tips and in this post I'm going to focus on the most popular. For most people, advice on what to invest in and when to invest tends to come from one of five sources:
Family, friends and work colleagues
Investment ideas from the web
Tips from TV, newspapers, magazines and brokers
Newsletter tipping services
Financial adviser/investment adviser
My suggestion would be to check any sources that you're thinking of using against the four key questions we covered in my last post:
Question 1: Does the source have an impressive investment track record?
Question 2: Do they have their own money invested in the tips they give you?
Question 3: Are you alerted when to buy and when to exit?
Question 4: Does the source offer daily market updates?
Also be aware that apart from qualified, authorised and registered firms, brokers, banks and investment advisers, most of these sources will not be policed by the Financial Services Authority (FSA). That means if you choose to take a recommendation from a non-authorised and unregulated source, as a consumer you are likely to receive less governance, less transparency and less protection should something go wrong.
For example, if you took advice from an authorised and regulated source, in the event you needed to complain and were unable to settle your complaint with the individual or firm, you may be entitled to refer it to the Financial Ombudsman Service. Individuals and firms that are authorised and regulated by the FSA are covered by the Financial Services Compensation Scheme (FSCS). The FSCS is the compensation fund of last resort for customers of authorised financial services firms. You may be entitled to compensation from the scheme depending on the nature of the complaint. Further information about the compensation scheme arrangements is available at www.fscs.org.uk.
To find out if an 'individual' is authorised and regulated, check the source by conducting an individual search on the FSA register. You can also find out if a 'firm' is authorised and regulated by conducting a firm search.
1) Family, friends and work colleagues
Has anybody in your family ever given you a hot investment tip? What about one of your friends? Have they ever told you a good place to park your money? Maybe one of your work colleagues is the renowned investment expert who loves to dish out advice on what to buy and what to sell? The question is, should we listen to advice from family, friends and work associates? The answer lies in the four things we looked at earlier.
Whoever they are, the first question to ask is: do they have an impressive investment track record? If the answer is yes, they are probably worth listening to – especially if you discover that they also have their own money invested into the recommendation they are giving you. We've found that where many family, friend and work associate recommendations fall down is with timing signals. They often tell you what you should be buying but can't explain with any real conviction when to buy and when to exit. It's also highly unlikely that you'll receive daily market updates or any kind of ongoing investment education.
2) Investment ideas from the web
Deciding which investments to include in your portfolio can be a challenging and time consuming activity. For example, Fidelity Investments has over 1,200 funds to choose from and some providers have an even larger range, so it's no surprise that it's extremely easy to feel overwhelmed by too much choice. When you search on the Internet for help with investment selection, you'll see many financial services company websites that offer things such as:
You'll also find plenty of investment tips and advice on sites like:
These types of offerings give you a huge choice. Selection of which investment to buy is normally the easy bit; however, the challenge occurs just 'after' the investment selection is made. For example, the situation becomes extremely stressful if the investor's choice of investment starts to head south once they've purchased it or when their investment goes into its first correction phase, which all investments inevitably do. Questions rush through the investor's mind: Should I hold? Should I sell if it drops by a certain percentage? Should I employ a stop loss? Should I switch to an alternative? Should I move into cash? These are the decisions that we, as investors, have to address each and every day.
The result of this constant daily questioning can often result in making mistakes. Sometimes the mistake made is switching into another fund instead of holding onto it. Sometimes the investor mistakenly holds onto their investment instead of moving into a better choice and some investors stay fully invested when they really should be parking in cash. With your daily decisions on what you should be doing, you have to have certainty. You have to have conviction. If you don't have certainty in your actions, the result will probably be seat-of-the pants emotional decisions that could ultimately lead to underperformance, missed targets and deep disappointment.
3) Investment tips from TV, newspapers, magazines and brokers
I love CNBC. CNBC is on in our office throughout the day and some days I watch it from times as early as 3am. Yes, that may sound sad but I really do love it. It's a channel that keeps me constantly updated with what's happening in the global financial markets. It's a great TV channel to watch and you'll always get lots of tips and ideas, many of which are from credible sources. Bloomberg is a similar TV channel that's worth looking at. Bloomberg also offers Bloomberg Radio – something CNBC currently doesn't have.
This is Money, part of the Daily Mail, Mail on Sunday & Metro Media Group, offers share and fund tips for free.
Investors Chronicle provides share tips, fund tips and offers access to a range of investors' portfolios, including Mr Bearbull, Simon Thompson, Chris Dillow, David Stevenson and John Baron. As you've heard, being able to follow real life investors' portfolios carries a lot of weight, especially if they have a great track record and so these are all worth looking at in greater depth. Through Investors Chronicle, you can also access broker tips and tips from the press.
The Daily Telegraph also offers stocks and shares tips. You'll also get plenty of tips and ideas from newspapers such as The Sunday Times, Money Observer, Daily Mail, The Guardian and The Financial Times. Shares Magazine is a stock trading magazine offering lots of share tips and Moneywise magazine also offers tips and ideas that may prove useful.
4) Newsletter tipping services
If you type in 'investment newsletter tipping services' into Google, you'll see companies such as MoneyWeek, who offer newsletters written by real life investors, Quantum Leap and Trident Confidential. Two other companies that may fall into this bracket are Fat Prophets and Faraday Research.
Newsletters are normally subscription based services; if they're free, they usually offer little value. Newsletters are much more likely to fit the four question criteria when compared to newspapers and magazines because they are more likely to be written by full time investors with their own money invested. However, one of the challenges with these types of services is that some are unregulated and, as you've heard, it means that as a consumer you have less governance, less transparency and no protection should something go wrong. My advice is to always conduct due diligence before subscribing to anything.
5) Financial adviser/investment adviser
IFAs, wealth managers and investment advisers are regulated and policed by the FSA which means they have to adhere to strict rules and guidelines. Regulation by the FSA means the highest level of governance and transparency. It also tells you that if you do business with these kinds of sources, you have a certain amount of protection should something go wrong. The challenge that advisers in the financial services industry face is they come under heavy criticism and are generally mistrusted by consumers. Sadly, bad practice still exists in the investment advice industry. This can range from professional incompetence – including ignorance of the body of science of markets – to sharp or shady practice, all leading to problems for consumers.
Unfortunately, poor investment performance is a major challenge within the industry. Many advisers aim for a paltry 5% annual growth on behalf of their clients as this is roughly the 'real return' of the UK stock market over the last century*. However, most advisers underperform the market**, with potentially serious consequences for their clients. Why do so many underperform? Aren't these people supposed to be investment experts? In our opinion, they fail to beat the benchmarks because most advisers are not full time professional investors who study and understand the markets. As most advisers underperform, it means the majority will achieve less than a 5% annual return.
Even though many advisers should be avoided, not all of them are bad. Some advisers are exceptionally talented and have their clients' best interests in mind at all times. These advisers are rare individuals and are worth their weight in gold. New regulations introduced in 2012 called the Retail Distribution Review should have helped remove some of the investment problems that have been negatively affecting consumers. We believe that this is good news for investors. In particular, the Retail Distribution Review has made paying for financial advice fairer and clearer. For example, these new regulations ban advisers from receiving commission for new investment advice and should ensure best advice for consumers, rather than advisers pointing them in the direction of a service or product that pays the highest commission.
As always, if you have any questions or thoughts on the points I've covered in this post, please leave a comment below or connect with us @ISACO_ on Twitter.
About ISACO
ISACO is a specialist in ISA and SIPP Investment and the pioneer of 'Shadow Investment', a simple way to grow your ISA and SIPP. Together with our clients, we have £57 million actively invested in ISAs and pensions***.

Our personal investment service allows you to look over our shoulder and buy into exactly the same funds as we are buying. These are investment funds that we personally own and so you can be assured that they are good quality. We are proud to say that by 'shadowing' us, our clients have made an annual return of 12.5% per year over the last four years**** versus the FTSE 100's 7.4%.

We currently have close to 400 carefully selected clients. Most of them have over £100,000 actively invested and the majority are DIY investors such as business owners, self-employed professionals and corporate executives. We also have clients from the financial services sector such as IFAs, wealth managers and fund managers. ISACO Ltd is authorised and regulated by the Financial Services Authority (FSA). Our firm reference number is 525147.

* Elroy Dimson, Paul Marsh, and Mike Staunton, Credit Suisse Global Investment Returns Sourcebook 2012.
** Morningstar – The study of the decade.
*** 15th November 2012: Internal estimation of total ISA and pension assets owned by ISACO Investment Team and ISACO premium clients.
**** (31st December 2008 - 31st December 2012).
ISACO investment performance verified by Independent Executives Ltd.

To download our free report 'A Golden Opportunity' >>
To download our Shadow Investment brochure >>
To start your 14 day free 'no obligation' trial of Shadow Investment >>