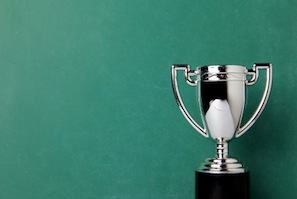 In this post we would like to share the story of Matthew Dorrington, an ISACO client.
Matthew wrote to us recently regarding his ISA portfolio and this is what he had to say:
'I just wanted to drop you a quick email regarding some success I've had from my trading since I started.
I must admit I seem to be surrounding myself constantly with the stock markets, my paper trading is going well and I have made some gains through spread bets, don't get me wrong I have made some losses too, small losses.
It's been a tough couple of years for my Mum and Dad, with Mum losing her Mum last year and Dad losing his at the start of this year, then Dad's car went! I went about cheering them up if I could and bought them a car with some of the profits I had made in the spread bets. It felt really nice to do that, it's not quite a Bentley! But it's a really nice Jaguar sport.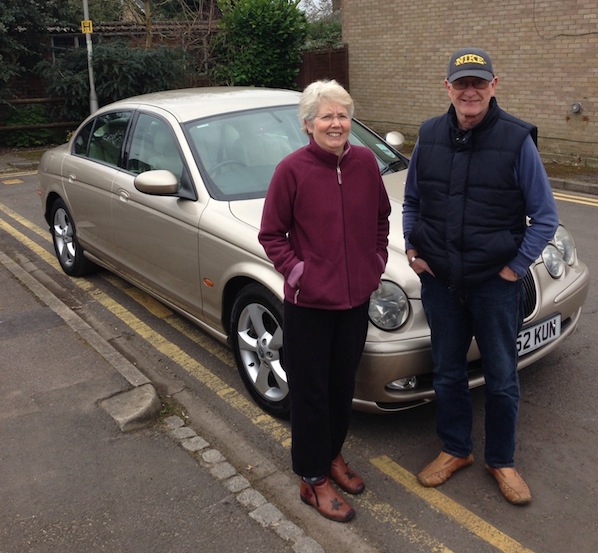 Matthew's parents and their new car.
I'm really pleased with how my ISA portfolio is doing. As I write, it now stands at £72,341.23 and I intend to add the full allowance in April - only this year will be different! Instead of using my own earnings from my work etc, I'm going to add the tax free gains I've made from the spread bets to my ISA Portfolio!
My next goal is to get my ISA Portfolio up to £100,000!
Regarding the ETFs INP and RSX, I have sold for now INP @59.60 and RSX @30.25 and have closed the positions at a profit, and I can always come back to them. I will continue to monitor their progress in my watch list along with FXI.
This week looks like it may be quite volatile for the markets and, as you have said in your last few Daily Market Updates, the US markets are sending mixed messages. I'm still unsure of which direction they're going, although it was nice to see the big institutions step into buy at the 50 day moving average on the Nasdaq. I would look into buying at any corrections/pull backs, and maybe I should have bought on the slight pull back we had in the previous two weeks. For now I am currently on the sidelines of the US markets until I'm confident in which way they're heading - it's difficult to know right now, when looking at IG's client insight, currently 88% are short on Wall St, 79% short on the S&P 500 and 66% short on the Nasdaq Tech 100. Although I have bought before when these have been short, it does raise a flag. I too look at the S&P 400 & S&P 600 and I continue to keep a close eye on volume levels and price action.
I really value your Daily Market Updates and continue to use the information to help me make more informal decisions on what the markets are doing and whether the big players are buying, and how my ISA Portfolio is performing.
Even when we get bad news coming in from the media, I always have to remind myself that we are in a bull market, and should look at the bigger picture! I read an article about Ken Fisher in the Sunday Times a few weeks ago and he too agrees with you that the bull market started back in March 2009.
Anyway that's all from me for now Stephen, I just wanted to share with you my progress going forward.'
I hope you've found Matthew's story interesting. As always, if you have any questions or thoughts on the points covered in this post, please leave a comment below or connect with us @ISACO_ on Twitter.
About ISACO
ISACO is a specialist in ISA and SIPP Investment and the pioneer of 'Shadow Investment', a simple way to grow your ISA and SIPP. Together with our clients, we have £57 million actively invested in ISAs and pensions*.

Our personal investment service allows you to look over our shoulder and buy into exactly the same funds as we are buying. These are investment funds that we personally own and so you can be assured that they are good quality. We are proud to say that by 'shadowing' us, our clients have made an annual return of 12.5% per year over the last four years** versus the FTSE 100's 7.4%.

We currently have close to 400 carefully selected clients. Most of them have over £100,000 actively invested and the majority are DIY investors such as business owners, self-employed professionals and corporate executives. We also have clients from the financial services sector such as IFAs, wealth managers and fund managers. ISACO Ltd is authorised and regulated by the Financial Services Authority (FSA). Our firm reference number is 525147.
* 15th November 2012: Internal estimation of total ISA and pension assets owned by ISACO Investment Team and ISACO premium clients.
** (31st December 2008 - 31st December 2012).
ISACO investment performance verified by Independent Executives Ltd.

To download our free report 'A Golden Opportunity' >>
To download our Shadow Investment brochure >>
To start your 14 day free 'no obligation' trial of Shadow Investment >>