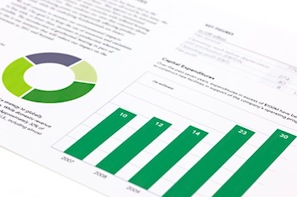 In our last post we looked at charges and their implications for your investment account. In particular, we divided the cost of investing into three categories and discussed the first one, namely fund charges.
In this second post on the subject, we'll examine platform and advisory charges more closely.
For more on this subject, please just download our latest free report, How to cut the cost of investing.
2) Platform charges
Whether you are on Fidelity's FundsNetwork, Hargreaves Lansdown's Vantage or any of the many other supermarket platforms, you will be getting charged a fee. You may think it's free to invest on one of these fund supermarket platforms but it isn't. Platforms come with annual fees and one off fees. Annual charges are typically 0.25% and pre the Retail Distribution Review (RDR), this fee was implicit meaning it was hidden and did not appear on your statements. Many platform providers and brokers in the past have kept the details of this fee in their terms and conditions. This means for years they've managed to fool the majority of investors into thinking that investing on their platform was free.
Just like the annual fee that the fund company charges you, this 0.25% annual fee has been taken directly out of your account every time the investments you own update for the day. Phase 2 of the RDR (which begins April 6th 2014) is banning this practice, which means the platform charge will become an explicit fee and will appear on your statement. Some platforms have acted early and have started to make this charge explicit prior to the April 6th 2014 deadline. As well as annual fees there are one off fees such as dealing charges and these do appear on your statements. When you make a switch out of a fund you own, a charge may be levied. Dealing in funds is typically 0.25% per trade. If you make four switches to your total portfolio in a year, this would add a further 1% to the total cost of your investing.
3) Advisory charges

In the post RDR world advisory charges have become explicit, which means you now have total transparency and you will know exactly what you are getting charged by your adviser. Advisers can charge initial fees, ongoing fees and specified fees. Initial fees could be charged by a fixed amount or by a percentage of your portfolio. Ongoing fees or 'fees for service' may be a fixed amount but are more likely to be a fee that represents a percentage of your portfolio value. This could be anything from 0.1% to 3% per year. An ongoing service charge should reflect the level of service given and if a percentage is charged, it will normally be on a sliding scale. For example, an investor with a portfolio value of less than £50,000 could be charged 3% per year but an investor with over £1 million might be charged 0.5% or less. Specified fees are a fixed amount agreed between you and your adviser normally for one-off tasks.
Rebates and loyalty bonuses
As we've discussed, bundled share classes have 0.5% trail commission factored into their charges and you now know that trail commission has been banned. The big question is what is happening to the 0.5% trail? Who is getting it? I discovered that some platform providers give back all of the trail and others give part of it back. Some are keeping all of it. This giving back of the trail is called a rebate, a unit rebate and some companies call it a loyalty bonus. Eventually the bundled share class are likely to get phased out and replaced by the new kid on the block; the clean share class.
Closing thoughts on charges and fees
Pre 2013, fund companies were charging investors a minimum of 0.75% for the privilege of investing in their funds. This charge was hidden and undetectable and taken from your account every time the fund updated its price. Post 2013, these same fund companies are still charging around 0.75% to invest in their funds and the charge to this day remains hidden. Whether you are investing in a bundled share class, unbundled, clean, completely clean or super clean, fund companies are charging the same as they used to charge, which is 0.75%. Platform providers have been charging investors approximately 0.25% for the opportunity to trade on their platform.
In most cases this 0.25% was a hidden charge and taken directly from your investment account. From April 6th 2014, this practice will be banned and will become an explicit charge, which means it will appear on your statements. This makes this charge transparent and allows investors to compare platform provider's charges like for like. Pre 2013, advisers were able to take a 0.5% annual trail commission. This practice has since been banned. This means all advisory fees will now appear on your statements. This tells you that the industry is now much more transparent than it used to be thanks to the Financial Services Authority (FSA)/Financial Conduct Authority (FCA).
It's worth remembering that fund companies and platform providers want you and I to believe that we are now getting a better deal. The truth is, we are still paying the same – the fund company get their 0.75% and the platform provider gets their 0.25%. Until the day that all charges become explicit, it is going to be impossible to know exactly what amount is being deducted from your account. The good news for you is that because I have shared this information with you, you should now have a much greater understanding of the most important fees and charges to be aware of. It means you are now armed with knowledge that will allow you to make better informed investment decisions. It will also give you the know-how to ask platform providers and advisers questions that may make them feel a little bit uncomfortable. With this knowledge, you now have a tremendous amount of power.
As always, if you have any questions or thoughts on the points covered in this post, please leave a comment below or connect with us @ISACO_ on Twitter.
About ISACO
ISACO is a specialist in ISA and SIPP Investment and the pioneer of 'Shadow Investment', a simple way to grow your ISA and SIPP. Together with our clients, we have £57 million actively invested in ISAs and pensions*.

Our personal investment service allows you to look over our shoulder and buy into exactly the same funds as we are buying. These are investment funds that we personally own and so you can be assured that they are good quality. We are proud to say that by 'shadowing' us, our clients have made an annual return of 12.5% per year over the last four years** versus the FTSE 100's 7.4%.

We currently have close to 400 carefully selected clients. Most of them have over £100,000 actively invested and the majority are DIY investors such as business owners, self-employed professionals and corporate executives. We also have clients from the financial services sector such as IFAs, wealth managers and fund managers. ISACO Ltd is authorised and regulated by the Financial Conduct Authority (FCA). Our firm reference number is 525147.
* 15th November 2012: Internal estimation of total ISA and pension assets owned by ISACO Investment Team and ISACO premium clients.
** (31st December 2008 - 31st December 2012).
ISACO investment performance verified by Independent Executives Ltd.

> " target="_self"> To download our free report 'A Golden Opportunity' >>
>" target="_self"> To download our Shadow Investment brochure >>
> " target="_self"> To start your 14 day free 'no obligation' trial of Shadow Investment >>