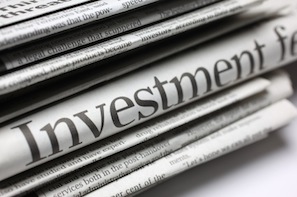 In this new series of posts I'm going to share with you all you need to know about funds. We'll start with the most basic of questions: What is an investment fund?
An investment fund is a form of collective investment that lets you invest indirectly in company shares or other types of investments. The fund pools together the money from many individuals to give you a stake in a ready-made portfolio.
The fund manager manages the fund on a daily basis and uses the pooled money to invest in a broad range of assets with the aim of delivering growth, income or a mix of both, in accordance with the funds aim or objective. The fund manager is the person who decides where the fund's money should be invested.
Types of assets the fund manager invests in
The fund manager invests in different asset types such as cash, bonds, equities and property – exactly what the fund manager buys depends on the investment objective of the fund. Your money is usually invested in a range of underlying investments, such as shares and bonds, which helps to spread and reduce your investment risk. Many funds can be held within a tax-efficient tax wrapper such as an ISA or personal pension. By investing in funds you can spread risk. This is also called diversification. Broadly, funds can achieve diversification in four ways. They can:
Invest in different asset types (e.g. a mix of shares, bonds and cash as opposed to just shares).

Spread investments (e.g. holding shares of more than one company).

Invest across different business sectors (e.g. telecommunications, mining, pharmaceuticals).

Invest internationally (e.g. in Japan, North America, Brazil, UK).
The extent to which a fund diversifies may impact the potential risk level of the investment and potential return. The fund's investment objective (e.g. to generate a regular income or to achieve capital growth) determines how far a fund diversifies between asset classes and geographically.
Different types of investment funds
Funds come in various forms but the term 'fund' is most often applied to unit trusts and open-ended investment companies (OEICs). As with any investment that is tied to the stock market, you should be prepared to invest in a fund for at least 5 years.
You should also be prepared to accept that you may get back less than you invested even after 5 years. You should also be aware that if you decide to invest in a higher risk fund, generally suited to a more adventurous investor, you should aim to invest for a minimum of 10 years.
The benefits of fund investing
There are many benefits to fund investing such as taking advantage of the fund manager's specialist knowledge. Expert fund managers work to deliver the objectives of the fund for you, watch the markets daily, judge the best time to buy/sell and do a lot of the administration. You also have access to investment opportunities that may not be available to individual investors. This is due to the nature of fund investing which allows you to join forces with thousands of other investors. Benefits also include your risk being spread. This means your investment does not depend too heavily on the fortunes of individual companies.
As funds typically invest in a number of different underlying assets they can help spread your investment risk. For example, if you invest in a small number of companies via stocks and shares you would be reliant on the fortunes of these organisations. Investing in just one company is risky whether you believe they're bomb-proof and even it's the company you work for. Remember that putting all your eggs in one basket could cost you dearly if the company goes belly up. For example, one of our clients invested heavily into an American insurance company back in 2008 after it being recommended to him by a well known financial services company.
Nine months after purchase, the company collapsed and the client ended up losing hundreds of thousands of pounds. This is why you have to be careful with individual equities. By investing in a fund, you help remove this risk of a single company folding on you. When you invest in funds, your money is normally placed across hundreds of companies, making you less reliant on the success or failure of any individual company, and creating a diversified portfolio. There is also a huge variety of funds to choose from. There are thousands of funds available so there should be one that matches your goals and the level of risk you're comfortable with. Funds also give you access to markets and types of investments that wouldn't normally be available to individuals. You can also choose whether you want a fund that gives you a regular income or one that reinvests the income to deliver long-term growth. Some funds offer a mix of growth and income.
In our next post in this series we'll look at how to sucessfully invest in funds.
As always, if you have any questions or thoughts on the points covered in this post, please leave a comment below or connect with us @ISACO_ on Twitter.
About ISACO
ISACO is a specialist in ISA and SIPP Investment and the pioneer of 'Shadow Investment', a simple way to grow your ISA and SIPP. Together with our clients, we have £57 million actively invested in ISAs and pensions*.

Our personal investment service allows you to look over our shoulder and buy into exactly the same funds as we are buying. These are investment funds that we personally own and so you can be assured that they are good quality. We are proud to say that by 'shadowing' us, our clients have made an annual return of 12.5% per year over the last four years** versus the FTSE 100's 7.4%.

We currently have close to 400 carefully selected clients. Most of them have over £100,000 actively invested and the majority are DIY investors such as business owners, self-employed professionals and corporate executives. We also have clients from the financial services sector such as IFAs, wealth managers and fund managers. ISACO Ltd is authorised and regulated by the Financial Conduct Authority (FCA). Our firm reference number is 525147.
* 15th November 2012: Internal estimation of total ISA and pension assets owned by ISACO Investment Team and ISACO premium clients.
** (31st December 2008 - 31st December 2012).
ISACO investment performance verified by Independent Executives Ltd.

To download our free report 'A Golden Opportunity' >>
To download our Shadow Investment brochure >>
To start your 14 day free 'no obligation' trial of Shadow Investment >>