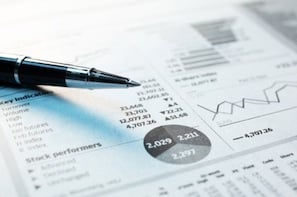 In this series of posts we're looking at investment funds in more detail. Fund investing has been made easier by simplification. Funds take away a lot of the complexity involved in making investment decisions, which make them attractive for beginners and others who don't want to invest directly.
Last time we discussed the main benefits of fund investing and in this post we'll look at how to do it successfully.
The keys to successful fund investing
1. Make the most of tax advantages
It's possible to benefit from real tax efficiencies when investing in funds. For example, you can put many funds into an investment ISA or personal pension plan such as a SIPP and benefit from the tax advantages.
Investing in a fund through an ISA or personal pension can have substantial tax benefits and you might not have to pay any tax at all. But investments made outside these wrappers are likely to incur tax. Income tax is payable on the income you earn on your investments and capital gains tax (CGT) may be payable on any profits when you sell. Careful planning, including the use of ISA and pensions allowances, can minimise the amount of tax you need to pay. If you receive investment income outside an ISA or pension and you are a taxpayer, then you may need to complete a tax form.
2. Choose the right type of fund for you
There are a number of fund types available but the most popular are OEICs, unit trusts, investment trusts, offshore funds, property, managed, tracker, exchange traded and fund of funds. We'll explore the various types of funds in another post soon.
3. Know the risks
There are a number of risks that you need to be comfortable with when investing in funds. You should consider that the value of your investment and the income it produces can go down as well as up, so you could get back less than you invested. Funds have no maturity date but are designed to be held for the medium or long term (usually 5–10 years). If you sell earlier you increase the risk that you will lose money, although losses could also occur whenever you sell.
UK authorised funds, their managers and their trustees/depositaries are authorised by the Financial Conduct Authority and, therefore, governed by strict regulations. If the fund management company goes bust, your investment in the fund or funds you own legally belong to you and not the manager. Fund assets are held in trust for you and kept separate from the manager.
There are a number of rules and regulations that dictate what a fund and the investment manager can and cannot do.
These include:
Limits on what types of assets they can invest your money in.
The information the fund manager provides to you.
Restrictions on the way funds can be promoted and sold.
The costs and charges you'll incur.
4. Understand how your money is managed
The money invested in funds is managed by professional investment managers who are qualified and experienced. They make investment decisions (i.e. how and where to invest the fund's money) based on the fund's stated investment objective and strategy. Each fund has a Key Features Document (KIID) that describes the investment objective or strategy. The investment manager aims to meet this pre-determined objective by employing one or more investment strategies, a process often referred to as portfolio management. It involves taking calculated and carefully monitored investment risks for potential gain or income. The same principles apply whether they manage money in pension funds, insurance funds or in authorised investment funds for individual investors.
Broadly speaking, there are two main investment approaches. One is passive management where the stated objective of the fund is to replicate either substantially or completely those of a particular index. Active management is where the objective of the fund is to outperform the market or meet particular investment objectives. Investment decisions are taken on the basis of research on economies, currencies, interest rates, industry sectors etc. The strategies used are varied (e.g. value investing) and success depends on the skill of the investment manager. In any strategy, there is no guarantee of a completely successful outcome.
5. Be clear on the costs and charges
Investing in funds can help you benefit from reduced dealing costs. If you wanted to buy a range of different investments yourself, you might only be able to invest a small sum in each. This means dealing costs could eat into your profits. By pooling your money with many others in an investment fund, the dealing costs will be spread and will have a much smaller impact on each individual.
As you would expect, investment management, fund administration, the safeguarding of your investment and distribution all come at a cost. Some funds, such as those that track a stock market index such as the FTSE 100, have relatively low charges. Others have higher charges because they rely on particular investment expertise and extensive research.
Charges to consider include:
Initial charge
Annual charge
Fund administration charge (also referred to as service fee)
Fund expenses
Total Expense Ratio (TER)
Other expenses (e.g. interest, Stamp Duty, audit, custody, depository and trustee fees)
Switching fees
Transactional costs
Bid-offer spread
Exit fees
Dilution levy
Performance fees
6. Read the information the fund manager provides
Before you invest, I suggest you look at KIID or the Simplified Prospectus, which set out the aims and objectives of the fund, its risk level, its investment strategy and its charges.
After you invest you will usually receive regular statements, which will show the number and price of the units or shares in the funds that your contributions have bought, and the current value of your investment. If you bought your fund from a fund manager you will get a short report every six months, which describes how the fund has performed. If you bought the fund from a platform (fund supermarket) you should receive short reports from them, depending on their terms and conditions. In addition, you can request copies of the annual and half-yearly (sometimes called an interim report) reports from the fund manager.
How to buy an investment fund
You can buy and sell funds directly over the phone, on the Internet or with the help of a financial adviser. You can also buy and sell funds from a platform. Platforms (also known as fund supermarkets) are online one-stop-shops.
Fund supermarkets provide information on a wide range of funds, the managers, the performance record and the price of shares and units in funds. Generally, they do not advise you on what fund to select. You have to do the research yourself and determine which one is right for you.
Another option is to buy and sell funds by going direct to fund management companies. This however can be pricey because you'll normally have the initial fee to pay on the fund, which could be as much as 5.5% and therefore should be avoided.
As always, if you have any questions or thoughts on the points covered in this post, please leave a comment below or connect with us @ISACO_ on Twitter.
About ISACO
ISACO is a specialist in ISA and SIPP Investment and the pioneer of 'Shadow Investment', a simple way to grow your ISA and SIPP. Together with our clients, we have £57 million actively invested in ISAs and pensions*.

Our personal investment service allows you to look over our shoulder and buy into exactly the same funds as we are buying. These are investment funds that we personally own and so you can be assured that they are good quality. We are proud to say that by 'shadowing' us, our clients have made an annual return of 12.5% per year over the last four years** versus the FTSE 100's 7.4%.

We currently have close to 400 carefully selected clients. Most of them have over £100,000 actively invested and the majority are DIY investors such as business owners, self-employed professionals and corporate executives. We also have clients from the financial services sector such as IFAs, wealth managers and fund managers. ISACO Ltd is authorised and regulated by the Financial Conduct Authority (FCA). Our firm reference number is 525147.
* 15th November 2012: Internal estimation of total ISA and pension assets owned by ISACO Investment Team and ISACO premium clients.
** (31st December 2008 - 31st December 2012).
ISACO investment performance verified by Independent Executives Ltd.

To download our free report 'A Golden Opportunity' >>
To download our Shadow Investment brochure >>
To start your 14 day free 'no obligation' trial of Shadow Investment >>