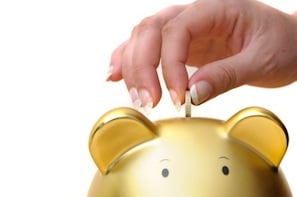 As you probably know, here at ISACO we regularly write free reports and guides. As a reader of our blog, we'd like to give you the opportunity to be one of the first to download our latest free report How to cut the cost of investing.
Charges and fees can seriously eat into your returns. When you fail to achieve adequate growth, you run the risk of your wealth decreasing and if this happens during your retirement, it can have disastrous consequences. There's no doubt that learning how to cut the cost of investing can give your investment returns a serious boost.
Learn how to buy and manage funds at low cost
Inside this free report we'll look at the pros and cons of fund supermarkets and discover how they can provide you with an excellent investment platform to buy and manage your funds at low cost. We'll also look at the different types of fund supermarkets and give you tips on what to look for when selecting a good one.
Reduce the total cost of fund investing
We'll then explore the hot topic of the total cost of fund investing, which will include the costs involved with investing using a supermarket plus the underhand tactics employed by the investment industry. We'll also delve into the fees and charges associated with investing in funds.
Download your free copy
To download your free copy of this report, please just click here.

Have you read our other free reports and guides? If not, you can find them all in our Knowledge Centre.
About ISACO
ISACO is a specialist in ISA and SIPP Investment and the pioneer of 'Shadow Investment', a simple way to grow your ISA and SIPP. Together with our clients, we have £57 million actively invested in ISAs and pensions*.

Our personal investment service allows you to look over our shoulder and buy into exactly the same funds as we are buying. These are investment funds that we personally own and so you can be assured that they are good quality. We are proud to say that by 'shadowing' us, our clients have made an annual return of 12.5% per year over the last four years** versus the FTSE 100's 7.4%.

We currently have close to 400 carefully selected clients. Most of them have over £100,000 actively invested and the majority are DIY investors such as business owners, self-employed professionals and corporate executives. We also have clients from the financial services sector such as IFAs, wealth managers and fund managers. ISACO Ltd is authorised and regulated by the Financial Conduct Authority (FCA). Our firm reference number is 525147.
* 15th November 2012: Internal estimation of total ISA and pension assets owned by ISACO Investment Team and ISACO premium clients.
** (31st December 2008 - 31st December 2012).
ISACO investment performance verified by Independent Executives Ltd.

To download our free report 'A Golden Opportunity' >>
To download our Shadow Investment brochure >>
To start your 14 day free 'no obligation' trial of Shadow Investment >>