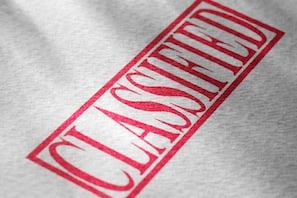 We don't always outperform the market but we are proud that over the last 12 months* we have beaten both the Nasdaq Composite and the FTSE 100.
For more details, please just click here to download a sample copy of The Big Picture.
12 months of strong performance
The bar chart below shows you that over the last year the FTSE 100 made a 25.2% gain, the Nasdaq 25.8% and we've returned 29.9%*.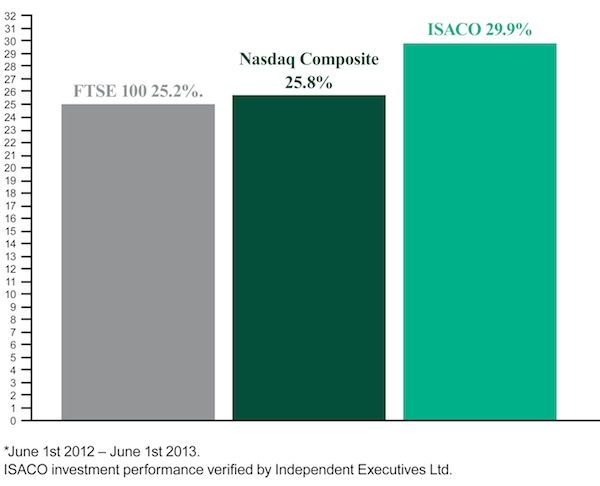 Learn how we did it
Would you like to know how we achieved this performance? If so, you'll probably be interested in the 10 free one-to-one telephone sessions we are offering - they're worth £197 each, but if you are one of the 10 selected you'll get the session for free. In this free session, you would be under no obligation to do anything, buy anything or sign up for anything. You are in control.
Here's what you'll learn:
How we've achieved a 29.9% 12 month return

Insider secrets for finding funds with superior growth potential

The optimum time to buy

Top tips for when to sell

We'll also show you:
How to simplify your portfolio

Top tips for making your investing time friendly

How to dramatically cut the cost of investing in funds

And much more!
Who are these telephone sessions aimed at?
The sessions are one-to-one over the telephone and are aimed at business owners, wealthy retirees, self-employed professionals and corporate executives. They would also suit individuals that belong to the financial services sector such as IFAs, wealth managers and pension trustees.
Ideally you need to have a minimum of £100,000 actively invested in ISAs and/or a SIPP.
How to claim your free session valued at £197
Simply click here and you will be directed to a page where you'll be able to register your interest - it's that simple.
As always, if you have any questions or thoughts on the points covered in this post, please leave a comment below or connect with us @ISACO_ on Twitter.
About ISACO
ISACO is a specialist in ISA and SIPP Investment and the pioneer of 'Shadow Investment', a simple way to grow your ISA and SIPP. Together with our clients, we have £57 million actively invested in ISAs and pensions*.

Our personal investment service allows you to look over our shoulder and buy into exactly the same funds as we are buying. These are investment funds that we personally own and so you can be assured that they are good quality. We are proud to say that by 'shadowing' us, our clients have made an annual return of 12.5% per year over the last four years** versus the FTSE 100's 7.4%.

We currently have close to 400 carefully selected clients. Most of them have over £100,000 actively invested and the majority are DIY investors such as business owners, self-employed professionals and corporate executives. We also have clients from the financial services sector such as IFAs, wealth managers and fund managers. ISACO Ltd is authorised and regulated by the Financial Conduct Authority (FCA). Our firm reference number is 525147.
* 15th November 2012: Internal estimation of total ISA and pension assets owned by ISACO Investment Team and ISACO premium clients.
** (31st December 2008 - 31st December 2012).
ISACO investment performance verified by Independent Executives Ltd.

To download our free report 'A Golden Opportunity' >>
To download our Shadow Investment brochure >>
To start your 14 day free 'no obligation' trial of Shadow Investment >>