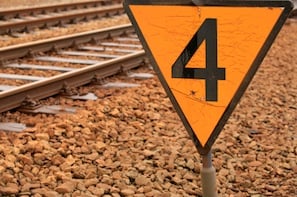 This post is the second in our series on managing your portfolio more effectively.
We were recently speaking to a DIY investor and found what he had to say extremely interesting. He told us about a time when he used a tip from a newspaper to pick a fund for his ISA and SIPP portfolio. The tip came from what the investor thought was a credible source and he explained that he was extremely pleased to receive a valuable recommendation at such a low price. However, the challenge came after buying it.
The investor was left feeling uncertain of what to do next. In the end, inertia got the better of him and he just left it alone, not really knowing whether he should keep it, sell it or switch into an alternative.
This is not a good strategy. Burying your head in the sand after buying a fund and crossing your fingers and hoping for the best will not help you achieve a good rate of return. This situation is not uncommon. Many investors don't realise that there are four questions that they need to ask themselves each and every day, which are:
Should I be invested right now?
If yes, should I be fully invested or partially invested?
If I should be invested, what should I be invested in?
Should I be staying in those investments or making an adjustment?
If you are unsure how to answer these questions, it's going to mean making decisions based on how you feel and this can result in poor investment choices. The stock market's character can change very quickly and unless you know how to effectively manage and monitor your portfolio, you could get into a spot of trouble.
Question 1: Should I be invested right now?
If the market is in a bull phase, three out of four funds will move up and if the market is in a bear phase, three out of four funds are going to move down. Therefore, you don't really want to be invested in funds during bear markets, when most funds are falling.
Question 2: If yes, should I be fully invested or partially invested?
To answer this, you need to ask yourself, how strong is the uptrend? How's the market acting and behaving right now? How are leading stocks and leading funds acting? Where are we right now in the investment cycle? The key is to watch the market each and every day. It's also important to thoroughly analyse the market when it has closed and pay particular attention to market's daily trading activity. For more, take a look at our free report Gauging Stock Market Direction.
Question 3: If I should be invested, what should I be invested in?
This comes down to your objectives and risk profile. We're adventurous investors with an extremely long-term outlook and so our focus is always on investing in the highest quality growth funds and holding them over the long haul. For more on how we find and buy quality funds, just download our report Finding a Good Growth Fund.
Question 4: Should I be staying in those investments or making an adjustment?
This comes down to good management. Each day, you need to analyse the market and the funds you own and make a call if all is well. You will need to compare how your investments are doing by using a benchmark as your performance indicator. Ask the question, are my investments outperforming or underperforming my benchmark? The benchmarks we use are the US technology index, the NASDAQ Composite and the FTSE 100. When we see one of our funds underperfom over an extended period, we know the institutional money has rotated out of the sector that the fund invests in. When this happens, we know that it's time to cut loose and find a better candidate. It's always best to be invested directly in the money flow.


Some investors become easily confused
Do you feel confident about answering these four questions? Remember that you will need to ask and answer these questions each and every day throughout the year. Ask yourself, are you thoroughly analysing the market and your investments? Are you making the common mistake and making decisions based on how you feel? These days, many DIY investors choose their own investments, but soon after choosing them they have no idea whether to remain fully invested, make a change and become partially invested or to not be invested at all.
If they are invested, they become confused about whether they should still hold the investments or whether they should be making a switch. Unfortunately, most of them get caught up with the daily swings of the stock market. When emotions are running high and there is a general feeling of euphoria, they buy at the top of the market. When markets are at their lows and there is a general feeling of despair and depression, they sell.
As always, if you have any questions or thoughts on the points covered in this post, please leave a comment below or connect with us @ISACO_ on Twitter.
About ISACO
ISACO is a specialist in ISA and SIPP Investment and the pioneer of 'Shadow Investment', a simple way to grow your ISA and SIPP. Together with our clients, we have £57 million actively invested in ISAs and pensions*.

Our personal investment service allows you to look over our shoulder and buy into exactly the same funds as we are buying. These are investment funds that we personally own and so you can be assured that they are good quality. We are proud to say that by 'shadowing' us, our clients have made an annual return of 12.5% per year over the last four years** versus the FTSE 100's 7.4%.

We currently have close to 400 carefully selected clients. Most of them have over £100,000 actively invested and the majority are DIY investors such as business owners, self-employed professionals and corporate executives. We also have clients from the financial services sector such as IFAs, wealth managers and fund managers. ISACO Ltd is authorised and regulated by the Financial Conduct Authority (FCA). Our firm reference number is 525147.
* 15th November 2012: Internal estimation of total ISA and pension assets owned by ISACO Investment Team and ISACO premium clients.
** (31st December 2008 - 31st December 2012).
ISACO investment performance verified by Independent Executives Ltd.

To download our free report 'A Golden Opportunity' >>
To download our Shadow Investment brochure >>
To start your 14 day free 'no obligation' trial of Shadow Investment >>