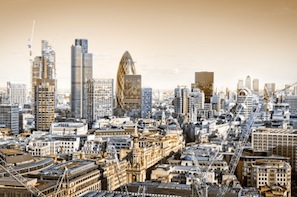 On 26th April 2013, the FCA published a policy statement called 'Payments to platform service providers and cash rebates from providers to consumers', which sets new rules for platform services. The rules state that online fund platforms will be banned from receiving rebate payments from fund managers from April 6th 2014.
Rebate payments come from what is known as a 'bundled' share class. 'Bundled' funds typically come with an Annual Management Charge (AMC) of 1.5%. These new rules mean that all platforms will eventually have to move to an 'unbundled' share class known as 'clean'. The standard 'clean' AMC is 0.75%.
How commission from funds pays investing platforms
Investing platforms have traditionally made money through commission from a fund's annual management charge (AMC) taken from your investment. From a standard AMC of 1.5%, fund managers would typically pay trail commission of 0.75% to whoever sold the fund. Of this, 0.25% goes to the platform on which the funds sit and 0.5% a year, the advice fee, goes to the introducer. Originally, this was designed to reward financial advisers for selling firms' products, but in the case of platforms – where no advice is given – the money goes to them instead.
Platforms have to charge us something and that's fine, but when the charge is taken out of your account as an 'implicit' charge, meaning it's hidden and does not appear on your statements, it leaves a very bad taste in your mouth. Many investors are asking the question, why didn't they tell us about this invisible charge? The answer is probably that fund supermarkets wanted us to believe that investing on their platforms was free, when in fact we were paying for it through the fund's annual charge. Since January 1st 2013, some investing platforms have been rebating some, or all, of the 0.5% trail commission to investors. Clean share funds strip the trail commission element and the platform fee element out of the AMC to deliver a lower charge, typically 0.75%.
The FCA still has more work to do
Even with these new changes, the 0.75% AMC remains what's known as an 'implicit' charge, which means it's hidden and does not appear on your statements. This invisible charge gets paid direct to the fund company and is taken directly out of your investment account every time your account updates – which is almost on a daily basis. In our view this is wrong and the FCA needs to act further and make this charge explicit. An explicit charge means it's not hidden and does appear on your statements. The good news is that the new rules mean the 0.25% platform fee that for years was also an implicit charge, will become an explicit charge when you buy the new clean share class. Platforms have been given until 2016 to move all investors to clean share classes.

These new rules are good for consumers, however they may kill off the model that built something like 60–70% of the assets under administration in the UK platform market and nearly all the Direct to Consumer (D2C) market because these platforms' bottom line depends on rebate revenue. In summary, these new rules set out by the FCA make fund supermarket charges clearer by banning the backdoor commission 'rebates' they receive from fund managers. The rules also mean no more cosy collusion between fund groups and platforms. The rules will apply from April 2014 for new clients but fund platforms will have until April 2016 to move existing customers to the new transparent charging model. The FCA was also considering whether to extend the commission ban to providers of SIPPS and life companies.
As always, if you have any questions or thoughts on the points covered in this post, please leave a comment below or connect with us @ISACO_ on Twitter.
About ISACO
ISACO is a specialist in ISA and SIPP Investment and the pioneer of 'Shadow Investment', a simple way to grow your ISA and SIPP. Together with our clients, we have £57 million actively invested in ISAs and pensions*.

Our personal investment service allows you to look over our shoulder and buy into exactly the same funds as we are buying. These are investment funds that we personally own and so you can be assured that they are good quality. We are proud to say that by 'shadowing' us, our clients have made an annual return of 12.5% per year over the last four years** versus the FTSE 100's 7.4%.

We currently have close to 400 carefully selected clients. Most of them have over £100,000 actively invested and the majority are DIY investors such as business owners, self-employed professionals and corporate executives. We also have clients from the financial services sector such as IFAs, wealth managers and fund managers. ISACO Ltd is authorised and regulated by the Financial Conduct Authority (FCA). Our firm reference number is 525147.
* 15th November 2012: Internal estimation of total ISA and pension assets owned by ISACO Investment Team and ISACO premium clients.
** (31st December 2008 - 31st December 2012).
ISACO investment performance verified by Independent Executives Ltd.

To download our free report 'A Golden Opportunity' >>
To download our Shadow Investment brochure >>
To start your 14 day free 'no obligation' trial of Shadow Investment >>