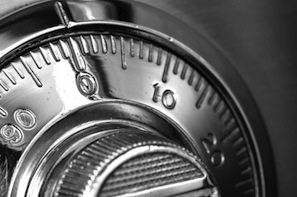 This is the penultimate post in our series on managing your portfolio more effectively. In this post, we'll look at how you can preserve your ISA and SIPP wealth.
Over the last few posts, you've heard how the ideal aim for ISA and pension investors is to profit in rising markets and protect in falling markets. We've discussed how bull markets can be seen as the boom part of the stock market cycle and the bear market can be seen as the bust part.
Take a look at this table which reminds you of our approach to investing.



ISA Cash Parks
You can use an ISA Cash Park, like Fidelity's ISA Cash Park, to protect your portfolio in bear markets and you can also use it for the times when you have money ready to invest, but need more time to pick your funds. ISA Cash Parks are a temporary shelter for your ISA allowance. In an ISA Cash Park your investment is held as cash and earns interest.
Cofunds, another fund supermarket provide an alternative to Fidelity's Cash Park called a Cash Reserve.
SIPP investors who wish to de-risk their portfolio can move money into a SIPP Bank Account.
While cash can be held over the long term in your SIPP, within a stocks and shares ISA you can only hold cash temporarily. The key here is that this must only be a temporary move and you should have the intention to reinvest the money at some point.

Thoughts on rebalancing
A lot of clients ask us what our thoughts are on rebalancing; the process of realigning the weightings of your portfolio of assets.
Rebalancing involves periodically buying or selling assets to maintain your original desired level of asset allocation. When prospective clients ask for our take on the matter, I tell them that the rule is that leaders tend to get stronger and laggards get weaker. We tell them to sell their laggards when they underperform over a significant time frame and keep hold of their winners.
If the rule is that winning funds tend to get stronger, why would you want to sell a strong performing fund? That would be crazy. So what if it's weighting increases from 25% to 30% because it's your strongest fund. My take is, just let them be unless they underperform and if they do fail to beat the market, exit out of them.
Many investors including investment professionals don't realise that rebalancing too often lowers your returns. You need to give your investments time and space to breathe. What's more, remember that overtrading equals high transactional costs which erode your total return.
In the final post in this series, we'll take a look at some useful tools and resources for smart DIY investors.
As always, if you have any questions or thoughts on the points covered in this post, please leave a comment below or connect with us @ISACO_ on Twitter.
About ISACO
ISACO is a specialist in ISA and SIPP Investment and the pioneer of 'Shadow Investment', a simple way to grow your ISA and SIPP. Together with our clients, we have £57 million actively invested in ISAs and pensions*.

Our personal investment service allows you to look over our shoulder and buy into exactly the same funds as we are buying. These are investment funds that we personally own and so you can be assured that they are good quality. We are proud to say that by 'shadowing' us, our clients have made an annual return of 12.5% per year over the last four years** versus the FTSE 100's 7.4%.

We currently have close to 400 carefully selected clients. Most of them have over £100,000 actively invested and the majority are DIY investors such as business owners, self-employed professionals and corporate executives. We also have clients from the financial services sector such as IFAs, wealth managers and fund managers. ISACO Ltd is authorised and regulated by the Financial Conduct Authority (FCA). Our firm reference number is 525147.
* 15th November 2012: Internal estimation of total ISA and pension assets owned by ISACO Investment Team and ISACO premium clients.
** (31st December 2008 - 31st December 2012).
ISACO investment performance verified by Independent Executives Ltd.

To download our free report 'A Golden Opportunity' >>
To download our Shadow Investment brochure >>
To start your 14 day free 'no obligation' trial of Shadow Investment >>