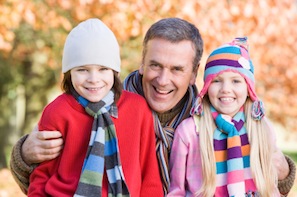 If you want to invest in something that you can benefit from yourself and leave for others to benefit from after you're gone, then the S&P 500 strategy is one we'd suggest you take a closer look at.
The idea is that you will be investing in the S&P 500 for an infinite amount of time, which means the fund will outlive you. Whilst you're alive, it will provide income for you to enjoy and once you're gone, it will continue to provide income for future generations of your family or alternatively, a charity or cause close to your heart.

The goal of this strategy is to mirror the performance of the S&P 500. By purchasing a fund such as the HSBC American Index Fund (ISIN:GB00B80QG615), you're buying the S&P 500 Index. Purchasing this fund is one way to mirror the performance of the S&P 500 but it's not the only way. There is an ETF (Ticker symbol: SPY) you could use and there are lots of other funds that also aim to track the performance of the S&P 500.

When searching for a suitable tracker, the three things to really keep your eye on are the total expense ratio (TER), the fund's liquidity and its tracking error. We like to buy trackers at low cost, we like them to be liquid and we like them to have minimal tracking error. If they have a low TER, the tracking error is also usually low. For example, the HSBC American Index Fund has a TER (ongoing charge) of just 0.18% and this tells us that the tracking error will be minute.

The returns you can make using this strategy cannot be ignored. During the ten years ending on December 31st 2012, the S&P 500 registered an average annual total return of 7.09%. This return was made during an abnormally weak period. We believe that over the long term, mirroring the S&P 500 would probably net you a return of approximately 7–10% per year. This would allow whoever was going to benefit from the fund to draw an income of say, 2–3% per year, allowing the fund to continue to grow at a decent annual rate of return.
How the S&P 500 strategy works
This method is very simple and consists of four easy steps.
Step 1 – Decide the total amount to invest. For example: £1,000,000.

Step 2 – Decide the time frame for your buy program. For example: Buy program evenly spread over 5 years.

Step 3 – Decide on the number of purchases. For example: 5 equal purchases of £200,000.

Step 4 – Decide when the purchases will take place
For example: On January 1st, for the next five years, buy £200,000 of the HSBC American Index Fund.

Once all your purchases are done, you can sit back and simply let your investment grow. However, there are some clever tactics you can use to help give the fund a boost, which we'll share with you in our next post.
As always, if you have any questions or thoughts on the points covered in this post, please leave a comment below or connect with us @ISACO_ on Twitter.
About ISACO
ISACO is a specialist in ISA and SIPP Investment and the pioneer of 'Shadow Investment', a simple way to grow your ISA and SIPP. Together with our clients, we have £57 million actively invested in ISAs and pensions*.

Our personal investment service allows you to look over our shoulder and buy into exactly the same funds as we are buying. These are investment funds that we personally own and so you can be assured that they are good quality. We are proud to say that by 'shadowing' us, our clients have made an annual return of 12.5% per year over the last four years** versus the FTSE 100's 7.4%.

We currently have close to 400 carefully selected clients. Most of them have over £100,000 actively invested and the majority are DIY investors such as business owners, self-employed professionals and corporate executives. We also have clients from the financial services sector such as IFAs, wealth managers and fund managers. ISACO Ltd is authorised and regulated by the Financial Conduct Authority (FCA). Our firm reference number is 525147.
* 15th November 2012: Internal estimation of total ISA and pension assets owned by ISACO Investment Team and ISACO premium clients.
** 31st December 2008 - 31st December 2012.
ISACO investment performance verified by Independent Executives Ltd.

To download our free report 'A Golden Opportunity' >>
To download our Shadow Investment brochure >>
To start your 14 day free 'no obligation' trial of Shadow Investment >>