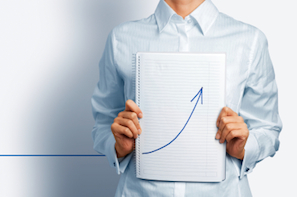 During his 2014 budget speech on March 19th, the Chancellor announced a raft of changes designed to help savers and investors. This included a new increased ISA allowance that came into effect yesterday, 1st July 2014.
NISAs – new rules from the 1st July 2014
Here's an at a glance summary of the new NISA rules:
New name for ISAs - From 1st July 2014 all ISAs became New ISAs (NISAs). This applies to all existing ISAs and new accounts opened after 1st July.

New ISA allowance - The ISA allowance, the amount you can invest each tax year, is now £15,000.

Improved flexibility - Under the new rules you can split the ISA allowance as you wish between a cash ISA and stocks and shares ISA (previously you could only save up to half the ISA allowance in a cash ISA).

Improved transfer options - you can now transfer from a stocks and shares ISA to a cash ISA, and vice versa. Prior to the change in the rules you could only transfer from a cash ISA to a stocks and shares ISA.

Tax-free interest in stocks and shares ISAs - you have always been able to hold cash in a stocks and shares ISA, but any interest was in effect paid net of basic rate tax. Under the new rules interest on cash held in a stocks and shares ISA is completely tax-free.

Peer to peer lending soon to be a permissible investment - the Government intends to enable peer-to-peer loans to be held within NISAs and will consult on how to implement this later this year. The Government will also explore extending NISA eligibility to debt securities offered via crowdfunding platforms.

Junior ISAs - the amount you can invest each tax year is now £4,000. We believe that the previous announcement of being able to transfer Child Trust Funds to Junior ISA transfers from April 2015 still stands.
In our next post, we'll cover a full FAQ of the new NISA rules.
As always, if you have any questions or thoughts on the points covered in this post, please leave a comment below or connect with us @ISACO_ on Twitter.
About ISACO
ISACO specialises in ISA and SIPP Investment and is the pioneer of 'Shadow Investment'; an easy way to grow your ISA and SIPP at low cost. Together with our clients, we have an estimated £57 million actively invested in ISAs and pensions*. Clients like us because we have a great track record of 'beating' the FTSE 100**. Over the last 16 years, we've outperformed the Footsie by 60.2% and over the last 5 years, we've averaged 14.5% each year versus the FTSE 100's 8.8%. You can find us at www.ISACO.co.uk.
What is Shadow Investment?
Picking the right fund for your ISA and SIPP is not exactly the easiest job in the world. And knowing 'when' to buy and 'when' to exit is even more difficult! Our 'Shadow Investment' Service is here to help. Our service allows you to look over our shoulder and buy the same funds that we are buying.
When we are thinking of buying a fund, we alert you so that you have the opportunity to buy it on the same day that we buy it. We also tell you about when we are planning to exit the fund. You control your investment account, not us. You can start small and invest as little or as much money as you like.
By knowing what we are buying, when we are buying and when we are exiting, throughout the year you can mirror our movements and in effect replicate our trades. This means you have the opportunity to benefit from exactly the same investment returns that we get. Our investment aims are 10–12% per year.
We are totally independent, fully transparent and FCA compliant. We're warm, friendly and highly responsive and it's a very personal service that gives you direct access to the Sutherland brothers; ISACO's two founders.
Who are ISACO's clients?
Clients who benefit most from our service have over £250,000 actively invested and the majority of them are wealthy retirees, business owners, self-employed professionals and corporate executives. We also have clients from the financial services sector, such as IFAs and wealth managers.
Do you have questions?
To have all your questions answered, call 0800 170 7750 or email us at: info@ISACO.co.uk.
* November 15th 2012: Internal estimation of total ISA and pension assets owned by ISACO Investment Team and ISACO premium clients.
** Long-term performance: December 31st 1997 - December 31st 2013 ISACO 91.3%, FTSE 100 31.1%. 5 year performance: December 31st 2008 - December 31st 2013. ISACO Investment performance verified by Independent Executives Ltd.
> " target="_self"> To download our free report 'A Golden Opportunity' >>
>" target="_self"> To download our Shadow Investment brochure >>
> " target="_self"> To start your 14 day free 'no obligation' trial of Shadow Investment >>