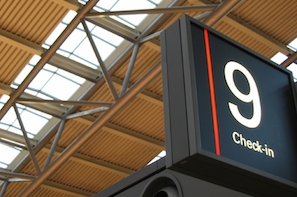 In this series of posts we've been looking in detail at 7 of the most common mistakes that investors make. In this post, we'll conclude with our nine investment lessons for success. By trying to avoid the mistakes and adhering to the lessons, you are probably going to have a much better chance of reaching your goals.
If you would like to know more, please just download our free report The 7 Biggest Mistakes That Investors Make.
Lesson 1: Aim to outperform the market
With investing, it's vital to have a compelling goal and essential to have a deadline. With extended life expectancies and the dangers of being too conservative, our suggestion would be to set your deadline extremely far into the future, allowing you to be more adventurous with your investing. As we discussed in a previous post, those who don't invest for growth could end up running out of money during retirement.

Our advice would be to set a goal to 'beat' the market. You don't have to beat it every year because trying to do that will be virtually impossible. Instead your goal should be to beat the market over the long-term. Remember though that outperforming the market over a long period of time will be extremely difficult to achieve. However, when an investor is successful in beating the market, it helps them to achieve higher returns and improves their chances of achieving their long-term objectives.
Lesson 2: Get in sync with market direction
The rule is three out of every four funds move in the same direction as the market and that means, unless you get in sync with the market's trend, it's going to be hard to make any headway. We've found that the best way to determine market direction is to look at charts. Price and volume charts help you to see what the professionals are doing so that you can follow in their footsteps. We watch the price and volume activity each and every day because the market's health and direction can change very quickly. That means if something changes, you can act swiftly and decisively.
Lesson 3: Buy funds 'in the money flow'
In our opinion, past performance – both long-term and short-term – is the most important element in fund selection. We like to check to see the start date of the present fund manager and check their performance record versus the NASDAQ. We look for proof that they have outperformed the NASDAQ over the long-term.
Once we've checked long-term performance, we look at short-term performance because some star-performing managers will not always be 'in the money flow'. We want to see what the NASDAQ has returned recently and see if the manager has beaten it. For example, if over the last three months the NASDAQ has made a 10% gain and the fund we're analysing has moved up 15%, it means the manager is 'in the money flow' right now. It means they are probably holding the stocks that are currently leading the market higher. That's good.
Lesson 4: Accurately time your buys and exits
The first thing we do before even considering buying is make sure that the market is confirmed in an uptrend and we do this as you've heard by analysing stock charts. Once we're happy that the market is in an uptrend, we look to buy the fund if it can successfully break out past its 'pivot' or ideal buy point. We would exit a fund for one of two reasons. The first is when it has been underperforming the market over a sustained period of time and the second is when a major market downtrend has been triggered.
Lesson 5: Keep it simple
We like to keep things simple and we do this in two ways. Firstly, we trade infrequently and secondly, we normally buy about five or six funds and our maximum would probably be no more than eight. We generally make no more than four switches in a year to our portfolio which means we keep it simple and we keep it time friendly. Amateur investors are generally impatient and make the mistake of too much trading due to their funds not doing what they thought they were going to do.
This can increase your costs and hurt your overall returns. Many investors own far too many funds, often ten or more, which is also a mistake due to the time needed to manage them effectively. Our suggestion would be to try not to own more than eight funds at any given time and always give your funds a chance to breathe. Giving your funds the chance to breathe means you'll be less likely to overtrade. Also monitor your fund or funds' performance versus the market and understand the direct relation between the market direction and your fund direction. In other words, if the market is experiencing a normal and natural bull market correction, it's perfectly natural for your fund to correct in price too.
Lesson 6: Stay fully invested during bull markets
We've made the mistake myself of trying to time the corrections inside bull market periods and we've failed miserably. Moving from being fully invested to completely in cash during a bull market is not a strategy we would recommend. When we tried to do it, it was a hard and costly lesson to learn but it's served us well. During bull markets, smart investors stay put and remain fully invested. Our rule is to never completely exit a bull market, even when we believe a correction is imminent. We only completely exit out of equity funds and into cash when we believe the bull market has finally run its course.
This means that even though the indexes will always correct during a bull market, we like to sit tight and only raise cash when required. We also keep active. That means over the course of a bull market, we will be making switches in our portfolio, constantly pruning and getting out of any laggard funds and switching into funds where we see the money flow and future growth potential.
Lesson 7: Move into cash when a major downtrend has been triggered
When we notice that the market's major trend has changed from up to down, we bank profits by switching completely out of equity funds and into cash. This helps to protect against future losses because of the trend change. This is when we sit, wait and be patient. Bear markets don't last as long as bull markets and by parking your money in cash on a temporary basis, it means that even if the market crashes, your money will be safe.
Lesson 8: Measure and manage
We like to carefully document and review our investment record. The important thing to remember is to always look at your total portfolio return and, as we recently outlined, this is easy to do. Put in the time to discover how the stock market really works, educate yourself in market history, brush up on technical analysis, see portfolio losses as a temporary inconvenience and always try to keep your emotions in check.
Lesson 9: Set up a withdrawal program upon reaching your objective
Is your goal to create an income for life? Creating a lifetime income is possible if you take the appropriate action to increase your chance of success. When reaching a long-term target, which could be anything from £500,000 to £15 million or even more, you can set up an automatic withdrawal plan from your ISA and SIPP accounts to pay you an income in order to fund your lifestyle.
The guideline rule is to take out a smaller percentage than the rate your account is growing at. If you had been making 7% per year over the long term, the guiding rule would be to withdraw maybe 3% or 4%, ensuring that your retirement pot would continue to grow. If you continued to stick with this simple formula, you would eliminate the risk of running out of capital and at the same time create a continuous stream of lifetime income.
Remember, if you would like to know more, please just download our free report The 7 Biggest Mistakes That Investors Make.
As always, if you have any questions or thoughts on the points covered in this post, please leave a comment below or connect with us @ISACO_ on Twitter.

About ISACO
ISACO specialises in ISA and SIPP Investment and is the pioneer of 'Shadow Investment'; an easy way to grow your ISA and SIPP at low cost. Together with our clients, we have an estimated £57 million actively invested in ISAs and pensions*. Clients like us because we have a great track record of 'beating' the FTSE 100**. Over the last 16 years, we've outperformed the Footsie by 60.2% and over the last 5 years, we've averaged 14.5% each year versus the FTSE 100's 8.8%. You can find us at www.ISACO.co.uk.
What is Shadow Investment?
Picking the right fund for your ISA and SIPP is not exactly the easiest job in the world. And knowing 'when' to buy and 'when' to exit is even more difficult! Our 'Shadow Investment' Service is here to help. Our service allows you to look over our shoulder and buy the same funds that we are buying.
When we are thinking of buying a fund, we alert you so that you have the opportunity to buy it on the same day that we buy it. We also tell you about when we are planning to exit the fund. You control your investment account, not us. You can start small and invest as little or as much money as you like.
By knowing what we are buying, when we are buying and when we are exiting, throughout the year you can mirror our movements and in effect replicate our trades. This means you have the opportunity to benefit from exactly the same investment returns that we get. Our investment aims are 10–12% per year.
We are totally independent, fully transparent and FCA compliant. We're warm, friendly and highly responsive and it's a very personal service that gives you direct access to the Sutherland brothers; ISACO's two founders.
Who are ISACO's clients?
Clients who benefit most from our service have over £250,000 actively invested and the majority of them are wealthy retirees, business owners, self-employed professionals and corporate executives. We also have clients from the financial services sector, such as IFAs and wealth managers.
Do you have questions?
To have all your questions answered, call 0800 170 7750 or email us at: info@ISACO.co.uk.
*November 15th 2012: Internal estimation of total ISA and pension assets owned by ISACO Investment Team and ISACO premium clients.
**Long-term performance: December 31st 1997 - December 31st 2013 ISACO 91.3%, FTSE 100 31.1%. 5 year performance: December 31st 2008 - December 31st 2013. ISACO Investment performance verified by Independent Executives Ltd.

> " target="_self"> To download our free report 'A Golden Opportunity' >>
>" target="_self"> To download our Shadow Investment brochure >>
> " target="_self"> To start your 14 day free 'no obligation' trial of Shadow Investment >>